Personal Card Reading- PDF email
£

22.00
Sold out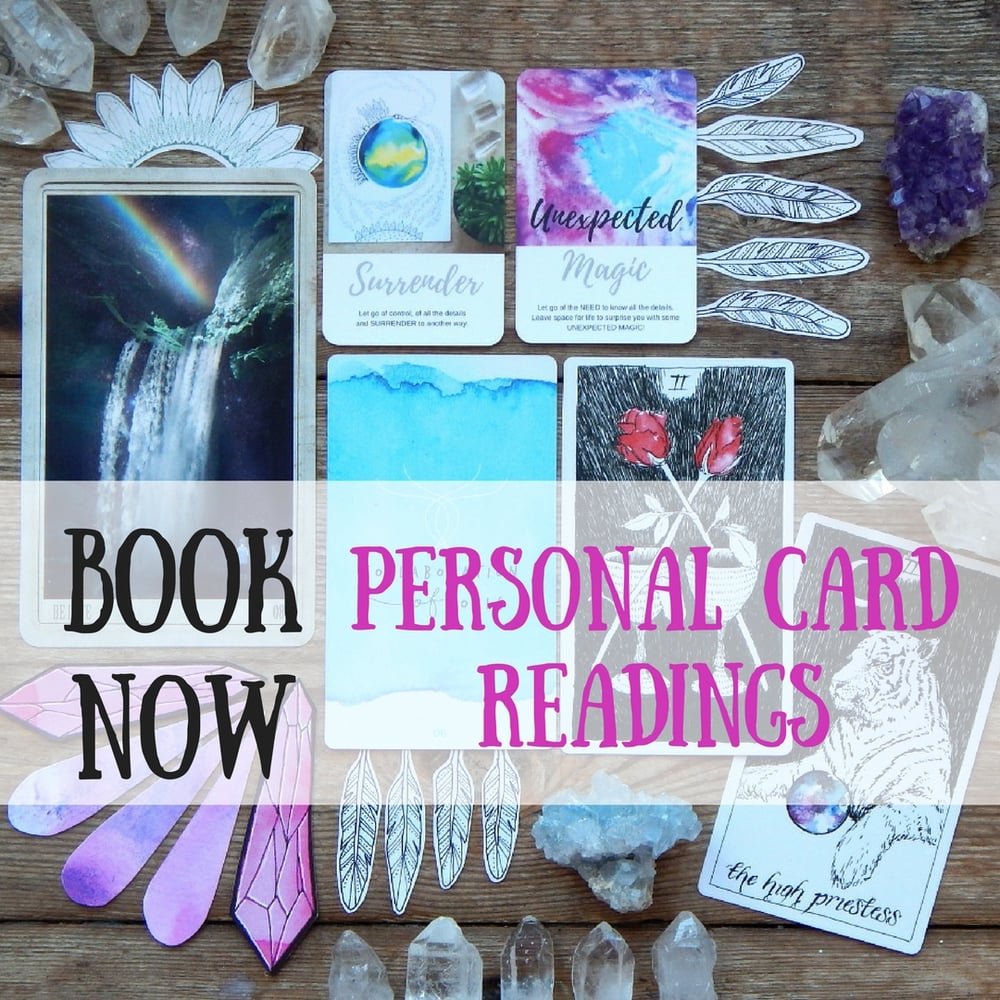 For the first time ever I am now offering personal 1 on 1 card readings!
Just like all the daily tarot and oracle readings that I post on my instagram feed, this will be your very own personal card reading especially for you! This will be a multi-card and multiple deck spread......as shown in the photos! These are my favourites as they give such an interesting balance of themes around your situation.
As well as the overall reading I also send you a "3 Steps Forward" spread which gives you 3 actions to implement now....helping you to move forwards from your current situation! So this is really 2 reading for the price of 1 with an action plan as well as some extra insight!!!
Please feel free to add any questions that you would like me to address (and add these in the notes section) otherwise I will give you an overall reading for the energies at play in your life at the moment.
Please note that this is a digital product.....it will include your own personal card spread, created and intuitively read by me. I will send you your reading via email (usually around 3-5days after purchase)
You will receive a pdf straight to your inbox containing both a photograph of your card spread as well as a break down of my reading for you.
Please note that this is not fortune telling or foreseeing the future. The reading I give translates the overall energies at play at the time and will are an intuitive reading of the cards that present themselves, helping to gain more clarity over your current situation.
Please note that there are no refunds on digital products.
Price is 22.00 GBP. Translates to roughly 30 USD!