Sacred Wild Oracle Deck - (mini deck)
£

22.22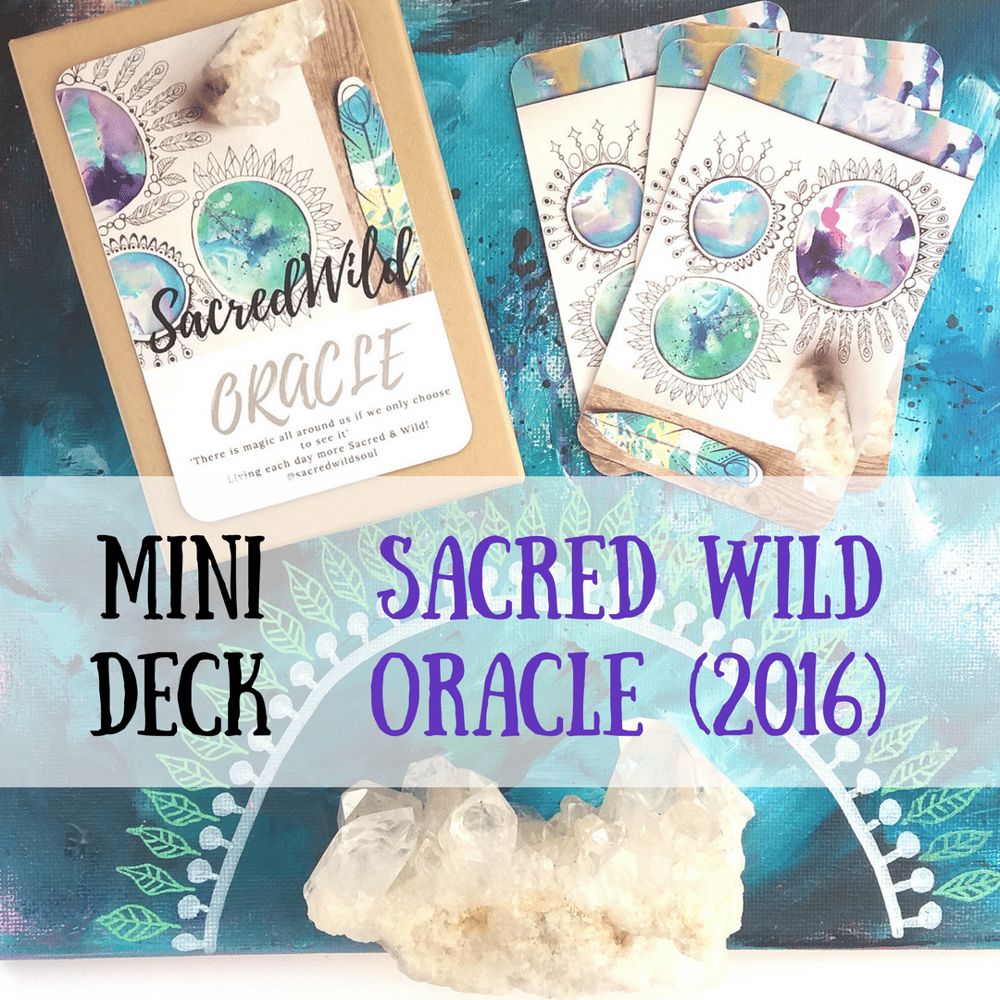 For all those souls who are sacred and wild at heart!
This is the very first deck in the 'Sacred' series which was created in 2016. These cards will help you to keep mindful, to keep treading the spiritual path one step at a time, one card at a time.
Full of loving quotes and intuitive artwork created by Zoe Howarth, these cards are intended to inspire and to help you stay connected to your sacred path.
This gorgeous deck consists of ;
25 beautiful cards; Each featuring my intuitive artwork and inspirational quotes to help keep you mindful throughout your day in the quest to live in the light!
Sturdy cardstock 350gsm with a gorgeous smooth satin finish.
Perfect portable size; 3.3" x 2.2"
This dinky deck is the perfect addition to your spiritual tool kit. Its size is perfectly portable meaning that you can easily carry them with you and have a little intuitive help at any moment.
These cards are so versatile, they work beautifully for traditional card spreads or just as a mantra for the day or a theme to keep in mind. I also love to use my deck along side my other favourite tarot and oracle decks, helping to add extra details and insights to readings!
These cards are designed to help you to trust your own intuition. Each with a spiritual theme and a few words of insight, use the card as a prompt and listen to that voice within for more details. Learning to listen to our own inner wisdom is the foundation of our spiritual paths.
To learn more about how to use this deck be sure to check out this page; www.sacredwildsoul.com/usingyourdeck.html
Worldwide shipping is available and all international orders are sent via international tracked and signed service. Your order will be shipped within 24 hours of your purchase (Mon-Fri) (Shipping to the USA usually only takes about a week to arrive)
*******International TRACKED shipping only £12!******
Recycled Packaging!!!! All our packaging (except for the protective plastic mailing bag) and the decks box are all made from recycled card, so this deck is not only good for the soul, its good for the planet too!
So much gratitude to everyone for all your support to bring these beauties to life, I hope you enjoy them!
Zoe