BOTH MINI DECKS: Sacred Wild Oracle & Sacred Soul Searching Decks
£

46.00
Sold out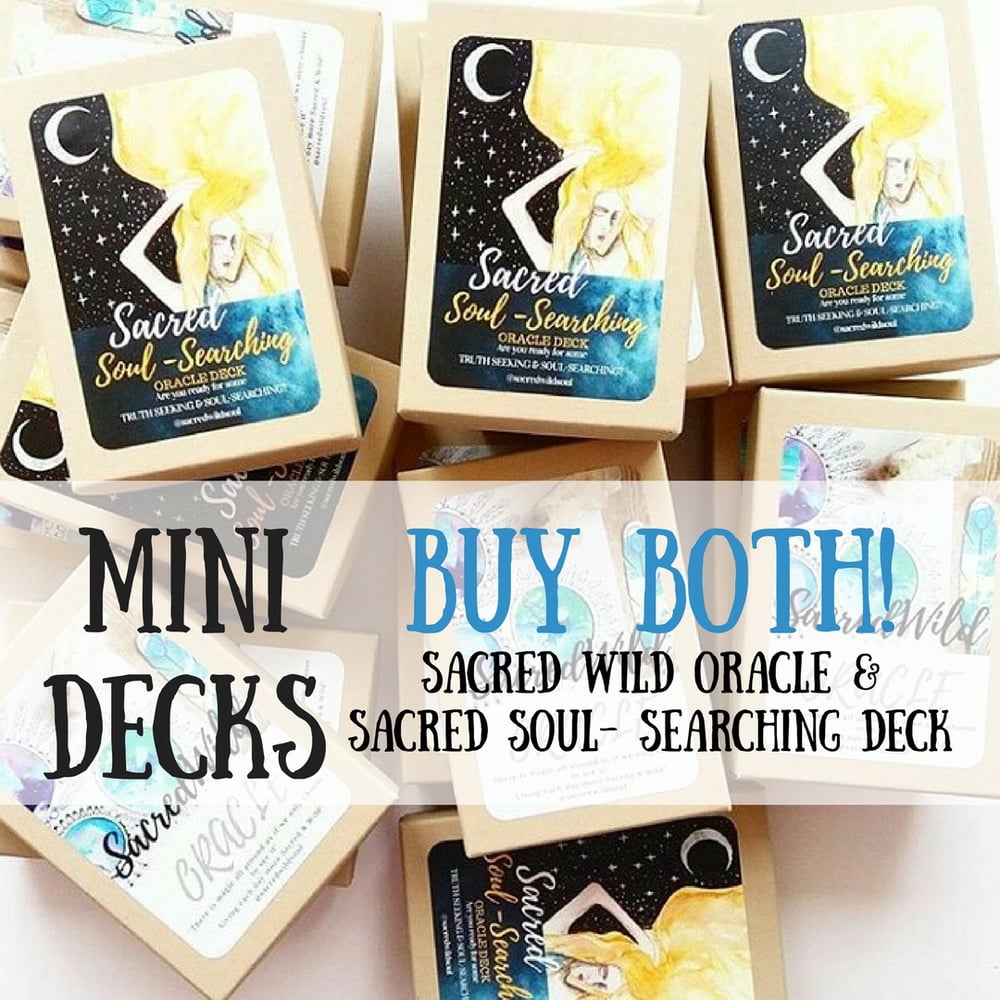 _____________
Had the Sacred Wild Oracle been on your wish-list for a while? Why not get both the original and the second deck at one discounted price!?!
This listing includes BOTH MINI DECKS;
1x MINI Sacred Wild Oracle Deck
1x MINI Sacred Soul Searching Deck
Full of loving quotes and intuitive artwork created by Zoe Howarth, these cards are intended to inspire and to help you as you seek your truth to your sacred soul searching path.
These dinky decks are the perfect portable size to carry in your bag for instant intuitive guidance when needed. Both decks are 2.2 x 3.3 inches in size and are made from beautiful think 350gsm cardstock. The original deck has 25 cards and the new deck has 35 meaning a total of 60 cards!!! These decks can either be used side by side or shuffle them all together as one deck for the ultimate oracle guidance!
****International shipping only £10*****
*** Sacred Bundle Box***
Why not make this the ultimate Sacred Bundle and add either my art prints of feathers to your order:
- Sacred Artwork Prints (5 prints at A6 size)
- Sacred feathers- Charka set (7 feathers in the colours of the chakras)
-or add BOTH
CLICK THE BOX BELOW TO SELECT xx